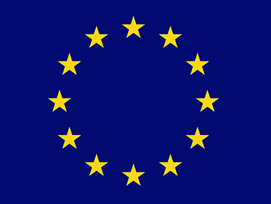 Youth population in BIH live on the margins of the society and experience the full potential of social exclusion. The polarizing effects of everyday ethnic divisions, combined with hardened political allegiances to ethnic nationalism and the rigid attitudes of political leaders have created an overall sense of disaffection among youth and a serious lack of true identification with their country's future prospects.
In this challenging context, it is important to ensure that young people in BIH have new opportunities to id
entify the concrete program activities that will enable young leaders to advocate the rights of BIH youth, influence policy changes at local and regional level and develop local, regional, entity and national youth educational activities that will transform BIH youth in tolerant and active citizens ready to initiate and create positive changes in support of continuous reconciliation process in BIH.
Recognizing the importance of youth development in BIH, ACED and mreSVUBIH have designed a set of activities that will rally, create and support a youth civic movement in BIH to recognize pressing youth issues, sources of division, political corruption, inflammatory nationalist tendencies, competing historical narratives and to address societal challenges with public education, capacity building, networking and policy advocacy tools, demanding political responsibility and institutional changes in support of creating sustainable environment to combat sources of youth dissatisfaction, unemployment, nationalist divisions and brain-drain.
Aiming to achieve the overall project objective: To increase the sustainability of youth organizations and their networks based on a common platform and shared commitment on advocating for mutual issues that will contribute to their recognition as a future resource of the country, and corresponding Specific objective: To develop functional cooperation mechanisms among youth at all levels and their commitment on policy dialog with government through their engagement in youth CSOs' and informal youth organizations at universities and secondary schools in BIH, the "Youth Empowerment Development Initiative" project was launched on 01 October 2018 and will be implemented in Bosnia and Herzegovina for a three-year period, supported by the European Union.
News