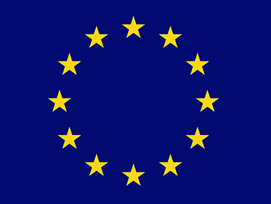 "Resource Center for BiH Civic Society in EU Integrations" project, implemented since October 2018, has been designed to contribute towards the increasing of Civic Society Organizations (CSOs) involvement in BiH's decision-making processes, in particular regarding BiH's EU accession process, which will be achieved through
strengthening CSOs' capacities (including civic activists) to become competent, independent and sector-recognized actors in the forthcoming BiH and EU negotiation processes,
improving the institutional framework in BiH as a catalyst for development of CSOs and effective cooperation with BiH institutions and
strengthening the momentum of BiH EU integration reforms.
The objectives of the project are focused on:
Civic initiatives
Strengthening CSOs thematic networks
Campaigns for CSO sustainability
Improvement of designing and advocating policies.
As one of the project pillars directed to provide support to the development and work of CSOs in BiH, the project foresees development of a web interactive platform –the Resource Centre (RC) knowledge base.
The project will be implemented for four years by Centres for Civic Initiatives (CCI) and Agency for Co-operation, Education and Development (ACED).
The project is funded by the European Union.
News