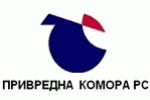 Donor: Chamber of Commerce and Industry Banja Luka Region
Following the selection of qualified candidates, the Chamber of Commerce of Banja Luka Region chose ACED to hold a training session titled "Human Resource Management, Motivation and Rewarding".
The training is intended for the members of the Chamber and other interested enterprises and institutions.
ACED will organize and hold the training later this year on the Chamber's premises.
The goal of the training is for employees, company owners, directors, human resource managers and other corporate managers, who invest precious time and sources to improve their own and their employees' skills and knowledge, to finally get a desired effect.
News