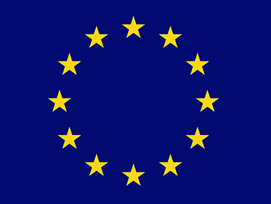 Donor: European Commission – EC Enlargement program
On November 27, 2014, ACED signed a contract with European Commission (Directorate-General Enlargement), a department of the European Union, about the cofinancing of the project "Balkans Independent Disability Framework (BIDF)".
The regional project "Balkans Independent Disability Framework (BIDF)", which is supported by the European Commission – EC Enlargement, conducts Agency for Cooperation, Education and Development (ACED) as a leading partner and activity carrier for Bosnia and Herzegovina in partnership with project partner for Serbia – Centre for Independent Living of Persons with Disabilities of Serbia (CIL), project partner for Montenegro – the Association of Paraplegics of Montenegro (SUPCG) and project partner for Macedonia – Movement against disability (POLIO PLUS).
Overall objective of this project is to contribute to democratic stabilization and EU accession of Balkans countries by strengthening the civil society participation in decision and policy making processes at all government levels.
Specific objective of this project is to strengthen an operational capacity of Balkans Independent Disability Framework – BIDF as an independent regional network of disability organizations established to promote and facilitate the inclusion of disability in policies and practices at the national and regional level.
Target groups and final beneficiaries of the project:
– Organizations of persons with disabilities;
– Networks;
– Human rights CSOs;
– National governments;
– Public authorities at all levels in 4 Balkan countries, and
– Organisations of persons with disabilities and their members
Estimated results:
1) National networks in 4 project countries empowered to better participate in policy analysis, research, public debate, lobbying and advocacy to improve the relevant legal environment for persons with disabilities;
2) Institutional, organizational and technical capacity of BIDF regional network increased through trainings and capacity building activities of network members and national coordinators;
3) Increased awareness about disabled people's rights across the region through policy advocacy activities and BIDF network promotion
4) BIDF obtained official registration.
Main activities:
1. Conducting base line survey;
2. Organizing trainings and capacity building of national networks;
3. Facilitating technical assistance and BIDF organizational structure development activities;
4. Organizing BIDF meetings, conferences and round tables;
5. Preparation of compliance reports, guidelines and harmonization recommendations.
6. Obtaining official registration of the BIDF network as a regional representative of disability associations. 7. BIDF media promotional and visibility activities.
News