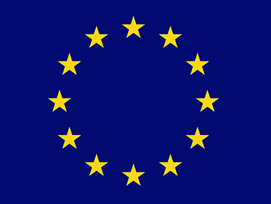 Donor: European Commission under the program ,, Partnership for Peace Building 2013
Project:Ensuring access to Justice for witness/victims through strengthening existing and establishing new Witness support Networks across BiH
Project is funded by the European Union and implemented by four non-governmental organizations in Bosnia and Herzegovina: UG "Vive žene" Tuzla, "Medica" Zenica; Foundation "Udružene žene" Banja Luka, and Agency for cooperation, education and development "ACED" Banja Luka.
Based on the analysis of the problem and the results achieved by implementing the preceding program of support to witnesses / victims in Bosnia and Herzegovina, Vive žene and the project partners have identified the need to develop multidisciplinary network of support to witnesses / victims (VWSN) in Bosnia and Herzegovina. to ensure support, protection, and prevention of retraumatization during the trial for the victims / witnesses should be included and other stakeholders responsible for the psychosocial and medical assistance to the established support networks for witnesses / victims across the country.
At present there are 5 networks to support victims / witnesses (Zenica-Doboj Canton, Unskosanski Canton, Central Bosnia Canton, Tuzla Canton and the city of Banja Luka) that act on the system of multidisciplinary support. The challenge of this activity will be the expansion the module of these networks to the other parts of the country and the establishment of new networks. Existing networks were formed by the applicants Vive žene, Medica and Foundation Udružene žene, assisted by experience that these organizations had in the projects that offered support to victims of the past war.
It is this experience and examples of good practice will be used for this specific aim of building a network of support to victims / witnesses in parts of the country where there are still no established networks (Herzegovina-Neretva Canton, Bosnia-Podrinje, Posavina, Sarajevo, Brcko District; Trebinje region; region Doboj, Bijeljina region and East Sarajevo region). At the same time it is very important to further strengthen the existing network to promptly and effectively respond to the needs of witnesses in the future and at the same time serve as an example of good practice for the newly established network. The main objective of this project is to facilitate access to justice and rehabilitating for the witnesses / victims through facilitating multidisciplinary support to prevent further conflict and to ensure a lasting peace in Bosnia and Herzegovina.
Specific objective 1: Establish 9 new and upgrade 5 existing specific mechanisms for witnesses / victims in the trial process throughout BiH, transfer of knowledge and good practice.
Specific Objective 2: Improve the capacity of 170 professionals (governmental and non-governmental sector), members of the more established networks, in order to be able to provide effective support to witnesses / victims.
Specific Objective 3: Stimulate the capacity of local NGOs to conduct established networks, and raising awareness in local communities in order to be able to properly respond to rehabilitation and psychosocial needs of witnesses / victims. The overall result would be to provide adequate support to witnesses before, during and after testimony, regardless of nationality, gender or any other affiliation.
News